Evaluation courses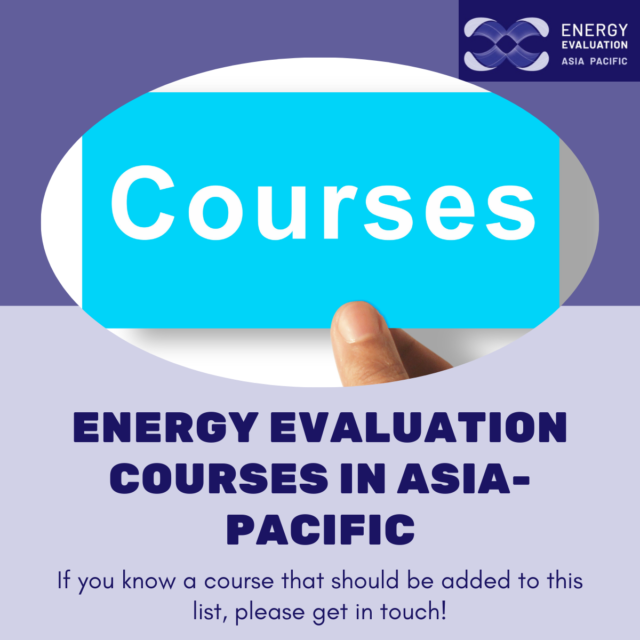 Are you looking for energy evaluation courses in the Asia-Pacific region?
We are happy to announce that we have a solution for you.
EEAP has developed a directory of energy evaluation courses available at colleges and universities in the Asia-Pacific region, which you can find here.
We intend this directory to be of use to students and future students hoping to specialise in the evaluation of energy policies and/or programmes.
We welcome your comments and suggestions, as we are always looking for ways to improve the directory. Please tell us if any evaluation courses are missing in the directory or if we missed any other information.
Thank you.