Registration
Registration
The Energy Evaluation Europe 2020 conference planning committee have been monitoring the spread of the COVID-19 virus and the impact across Europe and the globe.
With regret and disappointment, the organising committee have decided that the London conference will not go ahead as scheduled on 29 June to 1 July.
This difficult decision was made in an atmosphere of great uncertainty. While by June there may be greater certainty and the spread of COVID-19 may have been contained, we had to act now.
Even though we have made the decision not to go ahead as scheduled, we are at the very early stages of discussing alternatives. We plan to reschedule the conference for a time that we can be reasonably certain that the public health emergency has passed and that may be March/April 2021.
Registration fees
Registration fees are based on the date of receipt of payment (not the registration date). Fees are in Euros.
Registration type

Early bird 
(up to 30 March 2020)

Discounted
(up to 4 May 2020)
Standard 
(from 5 May 2020)
Full Registration
€595
€650
€750
Registration is to be completed via the online conference portal
When you register online, you will receive confirmation of your registration straight away via email. An invoice will be emailed to the address you supply once you've submitted your details and confirmed your method of payment.
Payment of registration fees may be made by:
Electronic Funds Transfer (EFT) – please refer to banking details on your invoice. 
Visa or MasterCard
Cancellations and refund policy
Cancellations must be advised by emailing the conference secretariat at energy-evaluation@expertevents.com.au
Registration cancellations received by Friday 15 May 2020 will receive a refund of registration fees, less an administrative charge of €100. Refunds will not be provided for cancellations received after Friday 15 May 2020.
Registrations are transferable to a colleague
Accommodation
Below is a list of hotels in the Stratford area which are in close proximity to the conference venue and accessible by a free shuttle bus from either Stratford International Station or Stratford Station. Make your accommodation booking direct with the hotel or via one of the reputable hotel booking sites such as www.hotels.com; www.wotif.com; www.booking.com; www.tripadvisor.co.uk etc.

Stratford Hotel
Queen Elizabeth Olympic Park, 20 International Way, Stratford
Book directly
+44 203 961 3333
The Stratford overlooks Queen Elizabeth Olympic Park, moments away from Hackney Wick. The hotel is located a 5 minute drive or 18 minute walk from UCL Here East. Alternatively, a free shuttle bus can be accessed from either the Stratford International (5 minute walk from the hotel) or Stratford Station ( 4 minute drive or 7 minute walk). 
---
Premier Inn London Stratford hotel
9 International Square, Montfichet Road, Westfield Stratford City, Stratfield
Book directly
+44 333 321 9225
Premier Inn London Stratford holds the record for 'Closest Hotel to the Olympic Park'. Based inside the Westfield Shopping Centre, Premier Inn is a short 5 minute drive to the venue, the free shuttle bus is available from either Stratford International (3 minute walk from the hotel) or Stratford Station (6 minute walk from the hotel).  
---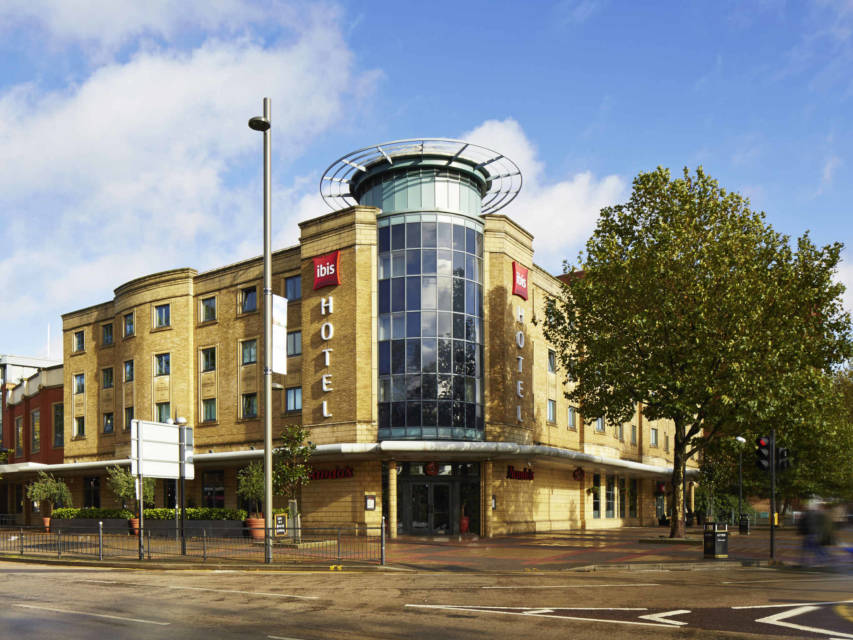 Hotel ibis London Stratford
1A Romford Rd, Stratford
Book directly
This modern, stylish hotel is a 12-minute walk from Stratford station, 1 mile from Stratford International both connecting to the venue via a free shuttle bus or a 9 minute drive direct from the hotel to UCL Here East. 
---
Marlin Apartments Stratford
2 Millstone Cl, Windmill Ln, Stratford
Book directly
+44 20 3288 1300
This modern apartment hotel is within one mile of  both the Stratford train and international stations, providing easy access to the free shuttle buses or a 10 minute drive direct to UCL, Here East. 
---
Travelodge London Stratford
High St, Stratford
Book directly
+44 871 984 6502
This contemporary budget hotel is less than 2 miles drive from UCL, Here East or a 10 minute walk to Stratford station to access the free shuttle bus. 
---
Moxy London Stratford
86 Great Eastern Rd, Stratford
Book directly
+44 20 3608 9864
This modern hotel with a hip vibe is only 3 minutes' walk from Stratford railway station for easy access to the free shuttle bus or an 8 minute drive from the hotel to the venue in Here East. 
---