2019 Asia Pacific Conference
Program
Program
Download the final conference program with links to presentations and papers
Download the book of abstracts here
Invited speakers
The 2019 Energy Evaluation Asia Pacific conference committee is thrilled to confirm the below invited speakers who will be sharing their knowledge at the upcoming EEAP conference.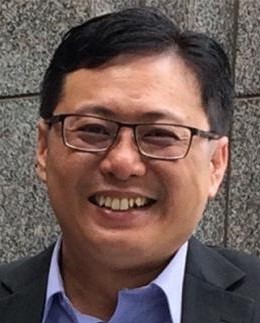 Lucky Lontoh
Lucky Lontoh is an Associate and Country Coordinator in IISD's Energy program. Lucky's legal background brings a unique perspective to fuel subsidy reform. He has been active in building networks among CSO, media and government stakeholders to advance the research and policy implementation of fossil fuel subsidy reform in Indonesia.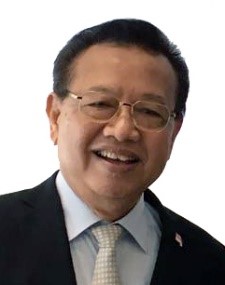 Jon Respati
R.M. Soedjono (Jon) Respati is a senior and long-time activist in Clean Energy Development. He is currently Chairman of the Indonesian Energy Efficiency and Conservation (MASKEEI), a position he has been holding since 2014.
The organization is in partnership with the government promoting national efforts in energy efficiency and conservation in all sectors of the economy.
Before taking his current position at MASKEEI, Mr. Respati has been a longtime activist of the Indonesian Renewable Energy Society (METI).  He has served METI's Board of Directors for six years, and in other capacities. He is currently a member of METI's Board of Renewable Business Association.
Jon Respati is currently also a Senior Advisor to Indonesia Solar Energy Association (AESI), and serving the Supervisory Board of the Indonesia Initiatives for Smart Grid (PJCI) as a Vice Chairman.
His business and professional career spans over more than four decades in which he has held senior executive positions at various international and national companies in Indonesia.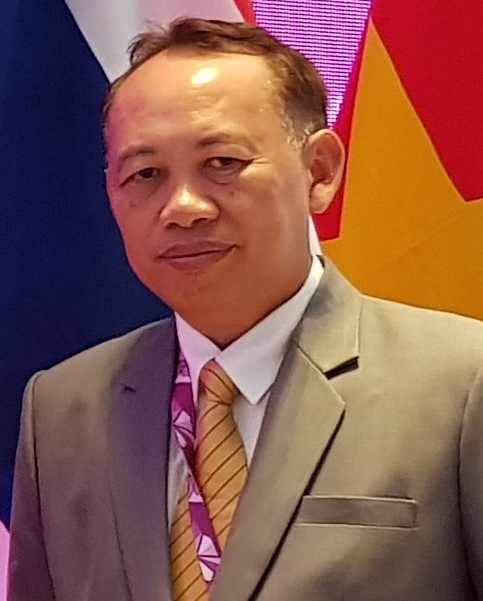 Dr. Prasert Sinsukprasert
Dr. Prasert Sinsukprasert is currently the Inspector General Ministry of Energy. In his duty, he is Supervision, monitoring and evaluation; including accelerating the performance of state agencies and public officials, and listening to suggestions from civil society. He has gained extensive experience and a variety of knowledge in energy development and management, both internationally and domestically. In the international front, he has been actively representing Thailand in APEC, ASEAN, and GMS Energy Cooperation as well as several international bilateral cooperation on energy. For the subject of energy connectivity and market integration, he has been involved in many energy interconnection schemes namely Tran-ASEAN Gas pipelines, ASEAN Power Grid, GMS Regional Power Cooperation Center. Additionally, he is a Vice-Chairman in the Bureau of Global Energy Efficiency 21 Expert Group and a Programmed Committee member in World Energy Council. Dr. Prasert is a key person in developing many initiatives to promote energy efficiency and renewable energy in Thailand. For example, he has managed and developed several projects under the ESCO Fund & Venture Capital program, providing investment for energy efficiency and renewable energy projects, equity financing, equipment leasing, carbon credit trading, credit guarantee facilities, and technical assistance .He has also been involved in the development and management of the Energy Conservation Promotion Fund and initiated the Revolving Fund for Energy Conservation, a financing program providing low-interest loans for energy efficiency and conservation investments which has leveraged over 500 million USD of EE and RE investment in Thailand.
Prior to joining the Ministry of Energy, Dr. Prasert worked as energy researcher and consultant in the Asia Technical Department at the World Bank, Washington DC, USA and co-produced two publications on Energy Pricing Policies and Energy Profiles in Asian countries.
Dr. Prasert holds a Bachelor Degree in Electrical Engineering from Chulalongkorn University, Master Degree in Energy Conversion from George Washington University in Washington DC, and both Master and Doctoral Degrees in Energy Management and Policy from the University of Pennsylvania in Philadelphia, USA. He is also a guest lecturer and speaker at leading universities, academic institution, seminars and events, at both domestic and international levels.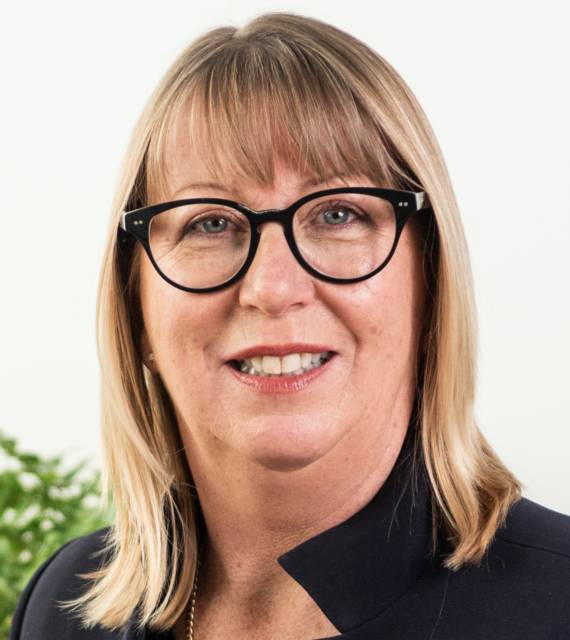 Gillian Sparkes
As Commissioner, Gillian reports and advises government on the environment. She is pioneering the implementation of the UN SDGs into environmental reporting for Victoria and is leading reforms in environmental monitoring, evaluation, assessment and reporting, in particular working to maximise the value and potential of spatial data and applying a System of Environmental-Economic Accounts to review and report on the condition of Victoria's environment. 

Initially an industrial chemist, Gillian has extensive operational and commercial experience in the private, public and tertiary sectors, dealing with environmental, industrial, waste management and community issues. She was a key presenter at the 2018 International Conference on Sustainable Development in New York.
Gillian will discuss the work that her Office has done to implement the UN Sustainable Development Goals into environmental reporting frameworks in the state of Victoria, linking the health of the environment to human and economic health and prosperity. "This reflects our need to report on both the state of the environment and the benefits that society derives from it," she says. Her pragmatic rather than purist approach has challenged traditional models of environmental reporting. "The main game for our work is rewiring the environmental monitoring and reporting system in Victoria," she says. "Moving to getting the data we need, not just the data that we can get to inform policy and practice."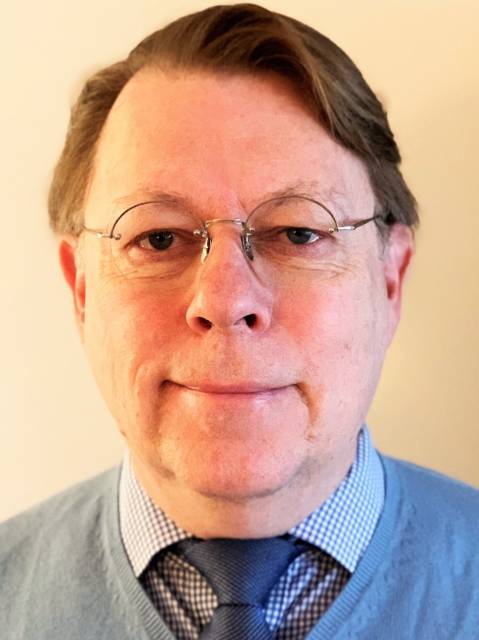 Juha I. Uitto
Juha I. Uitto is Director of the Independent Evaluation Office (IEO) of the Global Environment Facility (GEF). He came to the position from being the Deputy Director of the IEO of UNDP from 2009 to 2014. Prior to that, he worked as Evaluation Adviser in UNDP and as Senior Monitoring and Evaluation Coordinator/Specialist with the GEF since 1999. He has conducted and managed programmatic and thematic evaluations of international cooperation at the global, regional and country levels, in particular related to environmental management and poverty-environment linkages.
He served as the Executive Coordinator of the United Nations Evaluation Group (UNEG) from 2009 to 2012 and again in 2014. Dr. Uitto spent the 1990s with the United Nations University (UNU) coordinating the university's environment and sustainable development research and training programs. He was educated at the Universities of Helsinki and Lund, and holds a PhD in Social and Economic Geography. He has authored/edited several books and published more than 40 peer reviewed articles and book chapters on topics related to the environment, natural resources management, environmental hazards, and evaluation.
His recent books included Evaluating Climate Change Action for Sustainable Development (eds. with Jyotsna Puri and Rob D. van den Berg, 2017) and Evaluating Environment in International Development (ed. 2014).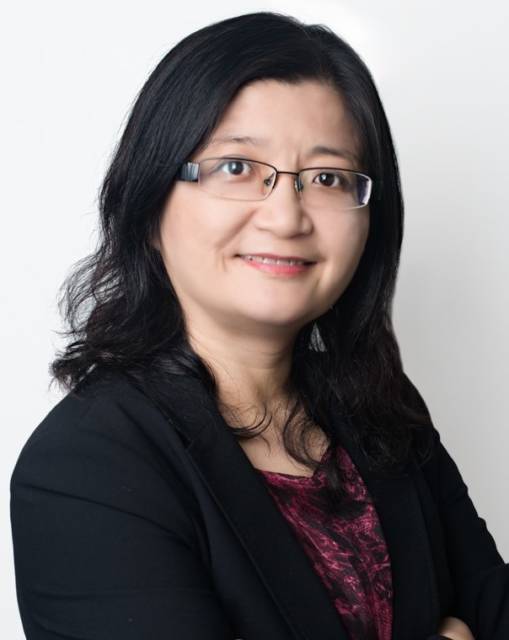 Chunguang (Charlotte) Wang
Charlotte is a serial entrepreneur and established EQuota Energy in 2014, devoting to provide energy management AI big data solution with world-leading data analytics, energy optimization, predictive maintenance and carbon management.
EQuota's projects are widely used in China, South-East Asia, Middle-East in the fields of national high-tech industrial parks, steel manufacturing, commercial buildings and utility groups. The founding team members are all MIT alum.
Charlotte is an advocate of big data-driven energy management and she has rich experience in clean power technology industry in China, USA, Germany, Russia and many other countries.
In 2018, Charlotte was named one of the 7 Asian Development Bank (ADB) New Energy Leaders, and led EQuota to be 2019 Ashden winner, one of the 15 start-up companies finalists in Free Electrons in 2018. She was named Echoing Green Global Climate Change Fellow in 2016 and Harvard SEED senior fellow in 2012. Charlotte has spoken at Davos Economic Forum for the future of energy and World Energy Congress for energy technology frontier. She graduated from MIT in 2012.