Asia Pacific 2019 Conference, Bangkok
We cordially invite you to attend the
2nd Energy Evaluation Conference in Asia
Amari Watergate Hotel, Bangkok
30 and 31 October 2019
Register your interest here to receive more information
The conference provides an opportunity for energy policy makers and program managers, evaluators, academics and energy professionals in the Asia Pacific region to come together to share their experience and work together to address common issues and concerns.
The conference will cover a range of topics including:
Evaluating energy policies and programs for the energy transition
Assessing energy efficiency technologies and practices
Monitoring national climate actions (Nationally Determined Contributions) as part of the Paris Agreement
Measuring progress towards the Sustainable Development Goals
Evaluating renewable energy potential and results
Evaluating non-energy impacts (multiple benefits)
Other topics addressing challenges and opportunities in the changing landscape
The call for abstracts is now open. More information can be found here. The submission deadline is Monday, 6 May 2019 17:00 Brisbane AEST.
The call for abstracts is now open. More information can be found here. The submission deadline is Monday, 6 May 2019 17:00 Brisbane AEST.
Bangkok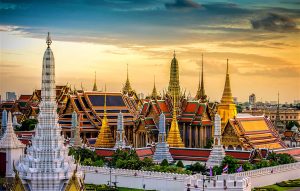 Bangkok is a city of contrasts, an exciting mix of modern and traditional living that offers visitors anything they could desire: lively nightlife, unlimited shopping options, rich history, and an unparalleled variety of activities and attractions.
Marvel at the gleaming temples, catch a tuk tuk along the bustling Chinatown or take a longtail boat through floating markets. Enjoy the wide range of food and tastes, from local dishes served at humble street stalls to haute cuisine at romantic rooftop restaurants. Luxury malls compete with a sea of boutiques and markets, where you can treat yourself without overspending.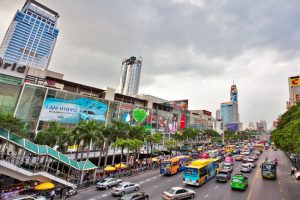 Bangkok's unbeatable value and flexibility with its distinctive culture and legendary hospitality, will result in truly unique and inspiring experiences for conference delegates. For everything you need to know about Bangkok, visit www.bangkok.com
Conference venue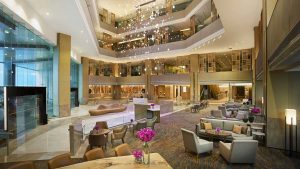 Amari Watergate Hotel, Bangkok
847 Petchburi Road, Ratchathewi, Bangkok
Phone: +66 2653 9000
The five star Amari Watergate Bangkok is at the centre of the main business district and puts you in the heart of the vibrant Pratunam neighbourhood in down town Petchburi, which is known for its bustling landscape of shopping bazaars and lifestyle malls. The hotel offers beautiful accommodation and facilities, including an outdoor swimming pool, squash courts, business centre, shopping arcade, tour desk and it's four restaurants bring an array of fast, fresh and flavoursome international and Thai dishes to life. The Amari Watergate Hotel is easily accessible from the 2 airports—Suvarnabhumi Airport (BKK) and Don Muang Airport (DMK). Both airports connect to the centre of the city allowing you to effortlessly reach downtown areas by sky train, bus, taxi, and limousine.
Getting to the hotel from
Suvarnabhumi Airport (BKK)
Bangkok Airport Rail Link: The train from Suvarnabhumi Airport to Phayathai Station takes approximately 30minutes, then catch a taxi from there to the hotel. The Airport Rail link operates daily from 06:00 to 24:00, with commuter City Line trains departing every 10 minutes during peak hours (06:00-09:00 and 16:00-20:00) and 15 minutes off peak and weekends. Fare is THB 45.
Public taxi: The public taxi stand is located on Level 1 (Ground Level) and takes approximately 30 minutes to drive to the hotel. The fares are metered and there is are additional charges for the airport surcharge and expressway fees. Cash only.
Bangkok Airport Limousine: To get a limousine contact the "Limousine Service Counter" at the Arrivals level (2nd floor). The limousine pick up area is at the Arrivals Level (inner curb).
Airport transfers (organised by the Amari Watergate Hotel)
Camry: THB 1,650 – net per car per way (maximum 3 persons)
BMW Series 5: THB 2,354 – net per car per way (maximum 3 persons)
Toyota Commuter Van: THB 2,675 – net per car per way (maximum 6 persons)
Things to do
Amari Destination Guide (for further information on dining, visiting, shopping, activities)
Date
30 and 31 October 2019
Location
Amari Watergate Hotel,
Bangkok